Paris MoU RO Performance Evaluation List
Paris MoU RO Performance Report was published on July 3rd, with PHOENIX REGISTER OF SHIPPING scoring on the top of the Medium Performance rank, as the leading Non-IACS Classification Society, with an impressive excess factor of 0.03.
This comes as a result of hard and systematic team work over the years and and shows our commitment to high quality services.
These results act as a factual demonstration for the safety & quality of the PHRS classed fleet therefore ship owners and managers may rest assured that PHRS is a reliable and effective link in the process chain of their fleet operation across the globe.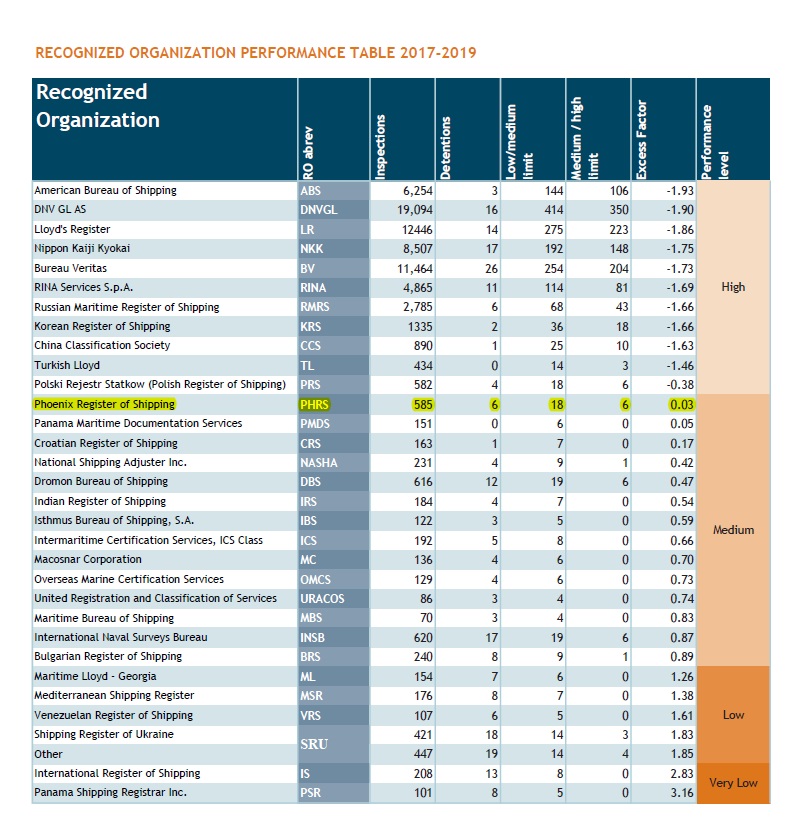 Click here for the 2019 Performance Lists as published by Paris MoU.​